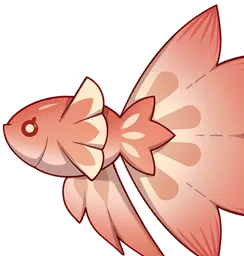 Name
Medaka
Type (Ingame)
Fish
Family
Ingredient, Processing Ingredient, Fishing, Fish
Rarity
Ornate Variant

Medaka
Related Monster

Medaka
Attracted by Bait

Fruit Paste Bait
Item Source (Ingame)
Obtained from fishing

Description
A lively, energetic fish famous for its petal-shaped tail.
Most such creatures lived out their lives peacefully as ornamental fish. But when it was discovered that their meat was flavorful, less bony, and very fatty, they would also come to find themselves carefully prepared and served up on meal tables.
Fish Spawn
Fishing Pond
| | | | | | | |
| --- | --- | --- | --- | --- | --- | --- |
| Icon | Name | Anytime | During Day | During Night | Guaranteed Spawn | Recipe |
Quest Fishing Pond
| | | | | | | |
| --- | --- | --- | --- | --- | --- | --- |
| Icon | Name | Anytime | During Day | During Night | Guaranteed Spawn | Recipe |