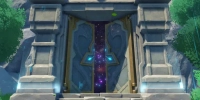 Sub
Monstadt
Parent Domain
Legend of the Vagabond Sword
Allows Multiplayer?
INVOLVE_SINGLE_MULTIPLE
Recommended Party Level
0
Required AR
1
Disorders
Logic support will be given to monsters in the dog domain
Description
Challenge the Pure Electro Hypostasis.
The vibrations under your feet are not the portents of an earthquake, but rather that of a raging thunderstorm...